On July 9 and 10, the 50° Convegno Nazionale Giovani Imprenditori di Confindustria (50th National Conference of Young Entrepreneurs in Italy's Industrial Association) took place in Genoa and Rapallo with a very important economic, ethical and environmental focus, expressed through the issues of sustainability, gender inequality, economic and social crisis.
The 2021 event's title: "Storia Futura. L'impresa di crescere" (Future History. The task of growth), offered interesting opportunities for discussion among institutions, politicians, and the entrepreneurial world highlighting the need to write our future history. Topics explicitly anticipated by the key message of the conference. "Our future history isn't science fiction, but what we choose to become. We want the story of our future to be full of victories: for climate change, gender and generational disparities, and in terms of the economic and social crisis."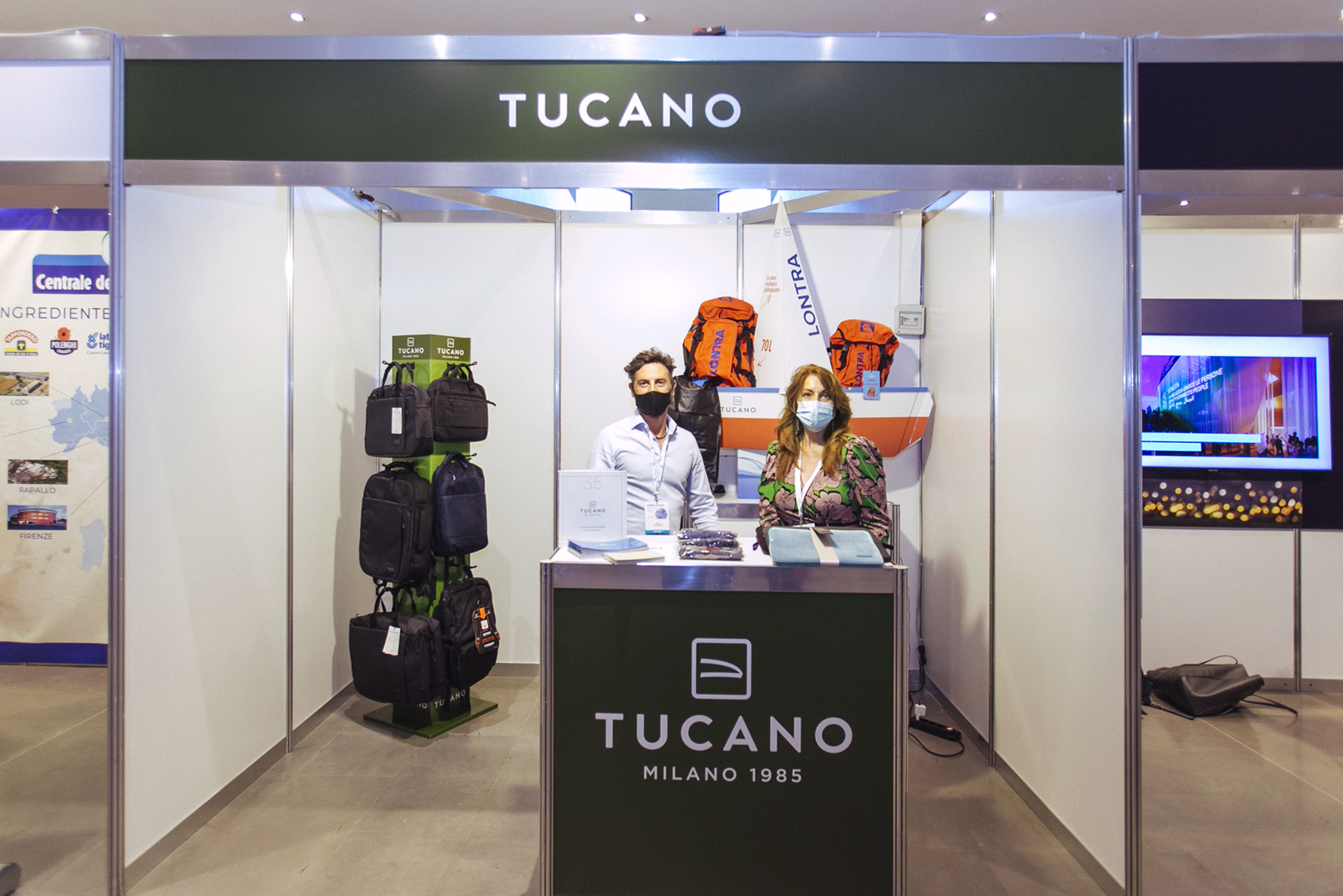 A vision fully shared by Tucano, a company also participating this year as a technical sponsor, which started out on an eco-sustainable path a few years ago, through the creation of bags and backpacks made of materials obtained from recycled plastic. A company whose environmental commitment is destined to grow in favor of projects aimed at the use of compostable materials.
For the Young Entrepreneurs of Italy's Confindustria Tucano made a well-designed choice. The Compatto shopper with three different graphic designs by Alessandro Mendini has "occupied" Genoa's Cotton Warehouses. This collaboration, between Tucano and the Young Entrepreneurs, which once again signals a meaningful dialogue with the Confindustria, offers the Milan-based company an extraordinary opportunity to share new eco-sustainable values.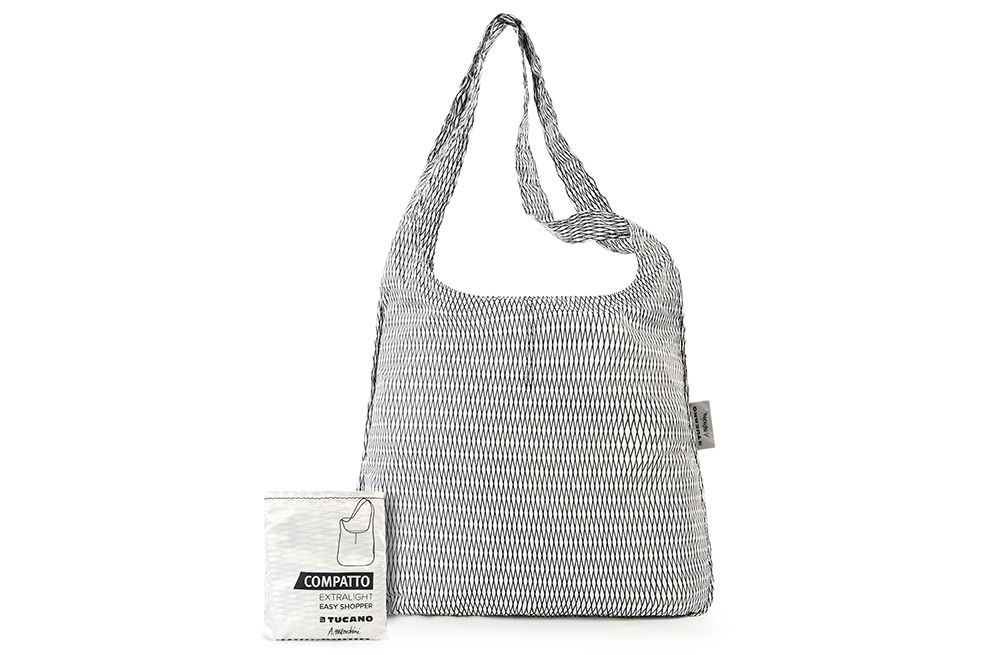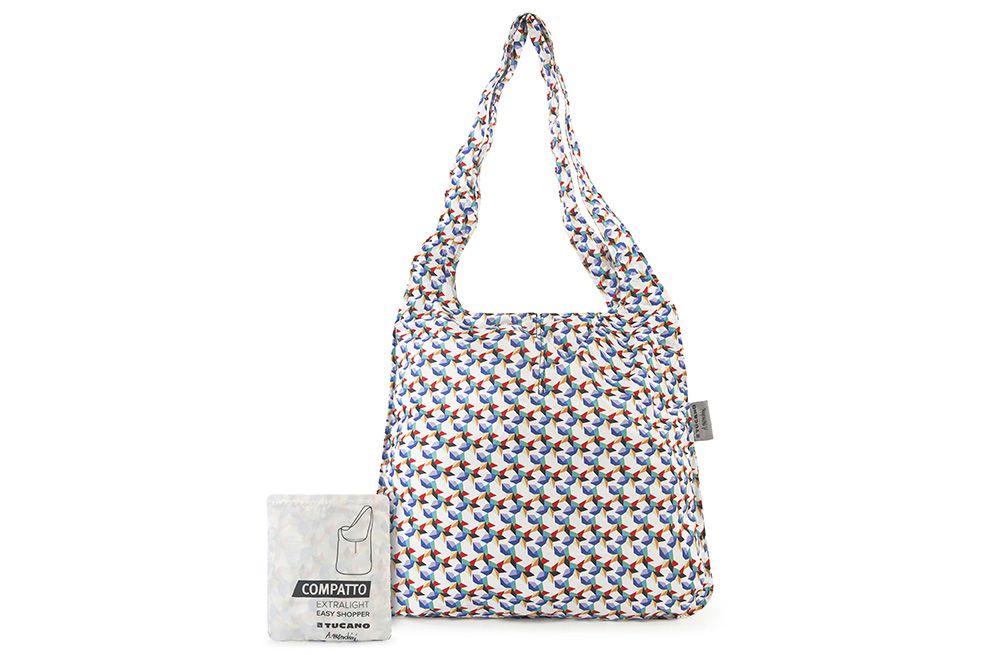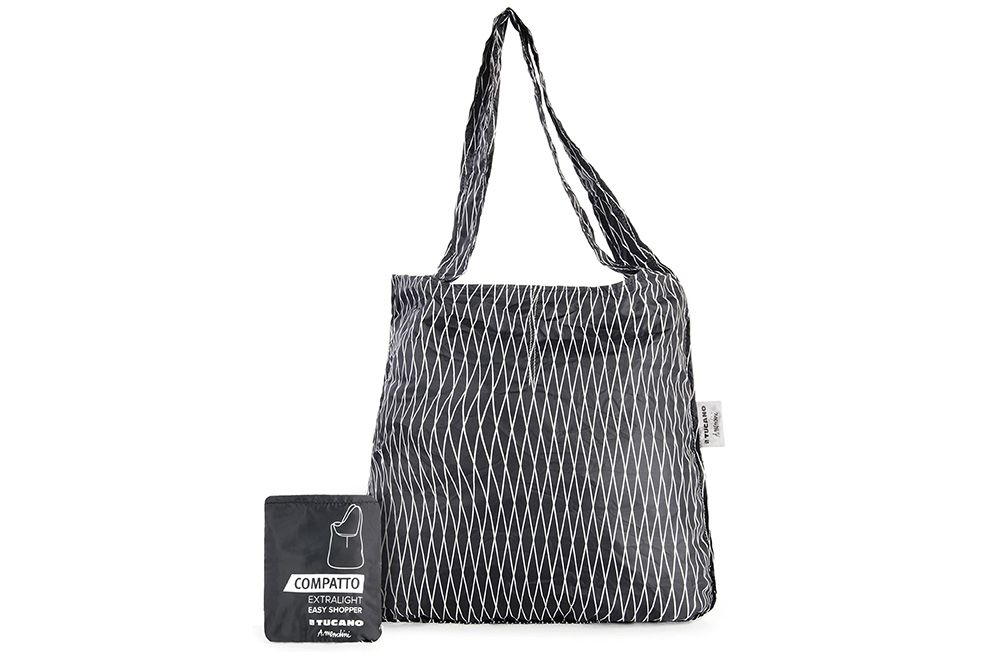 But who are the Young Entrepreneurs? Almost 13,000 associates between the ages of 18 and 40 with management responsibility in companies belonging to Italy's employer's federation known as the Confindustria. A movement animated by consistently shared values and objectives such as belief in the importance of the free market, equal opportunity, innovation and transparency.