In times like these, marked not only by an incredible digital transformation but also by the pandemic, remote working, sometimes referred to in Europe as 'smart working' or 'agile working', has reached truly remarkable levels. Over the last year in Italy, the number of remote workers has jumped from 570,000 to 6 million, ensuring adequate work continuity in some economic sectors and accelerating the impact with technological innovation and digital competence. So, now it's no secret that with a good computer and a decent connection it's certainly possible to create a productive workspace not only at home, but also in the most disparate places.
Tucano, always ready to propose forward-thinking and timely solutions, has dedicated ample space to this topic, designing a series of accessories for remote working and ensuring that you can find everything you need for setting up a truly "mobile office".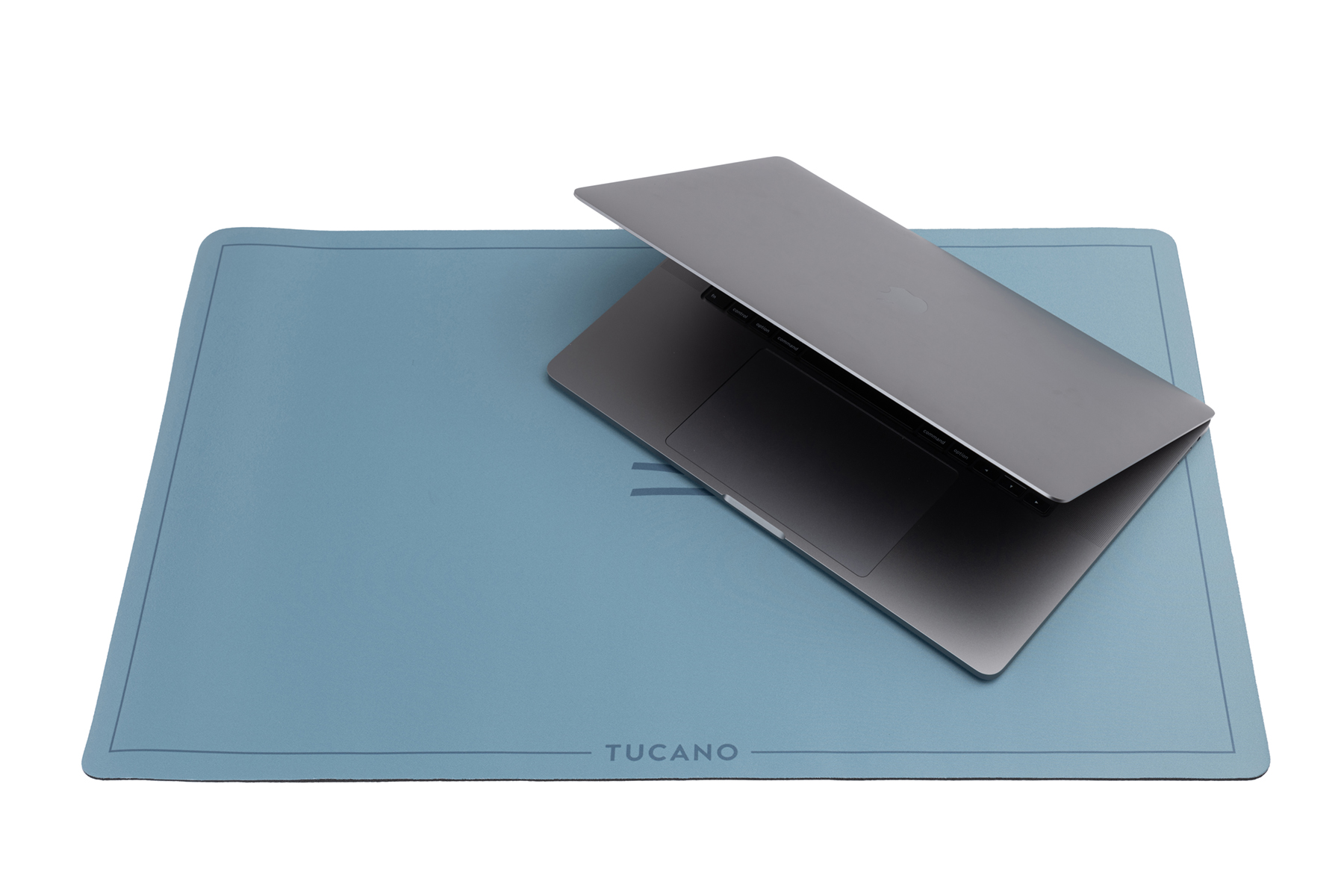 Where do you start? Your best bet is to begin with our Desk Pad neoprene maxi-mat to cover your table or desk, and then there's also Comodo, the support cushion with a fiberglass surface for laptops. Two useful, well-designed accessories to make working more agile at home or wherever else you may be.
The first – made of neoprene and easy to roll up – is a great organizer that helps you create your own desk anywhere and it's perfect for laptops or desktops, protecting your work surface from scratches, stains and heat.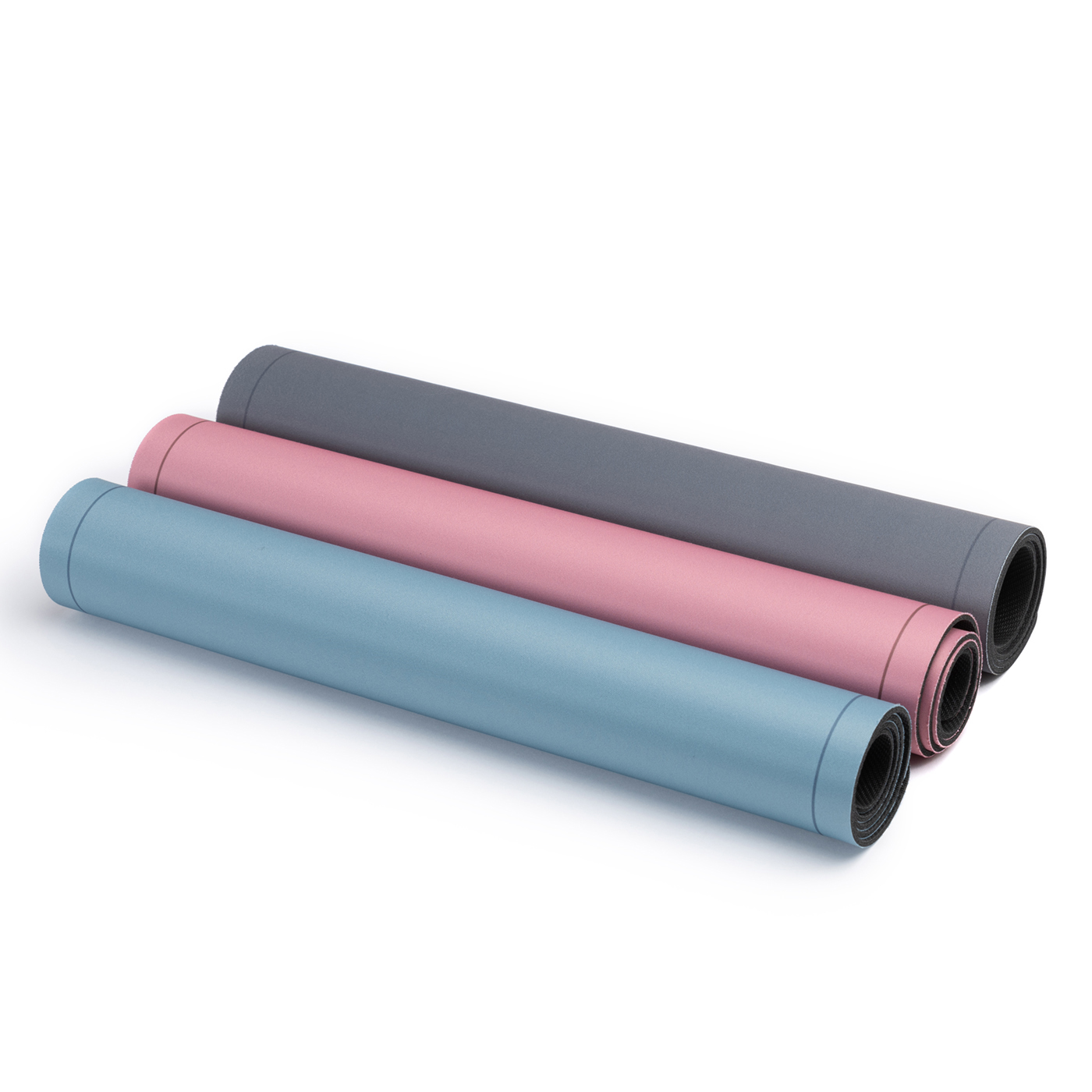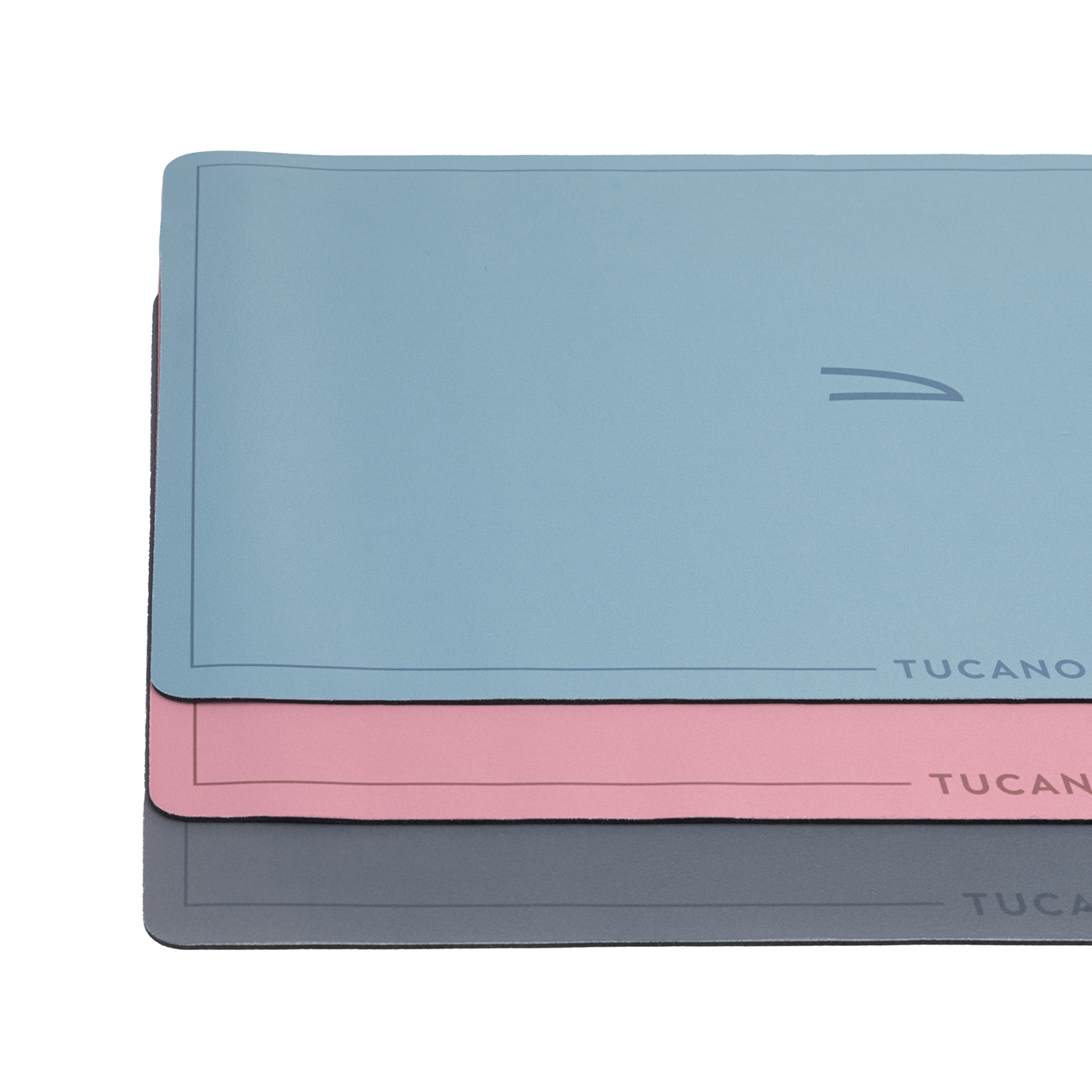 The second, is a laptop support pillow designed to help you work in complete relaxation. Perfect for resting on your legs, it can be used on the sofa or in a multitude of other ways. The light, rigid work surface on the top and the soft padding of the slightly inclined cushion make it both stable and lightweight, favoring a perfect balance between good posture and relaxation.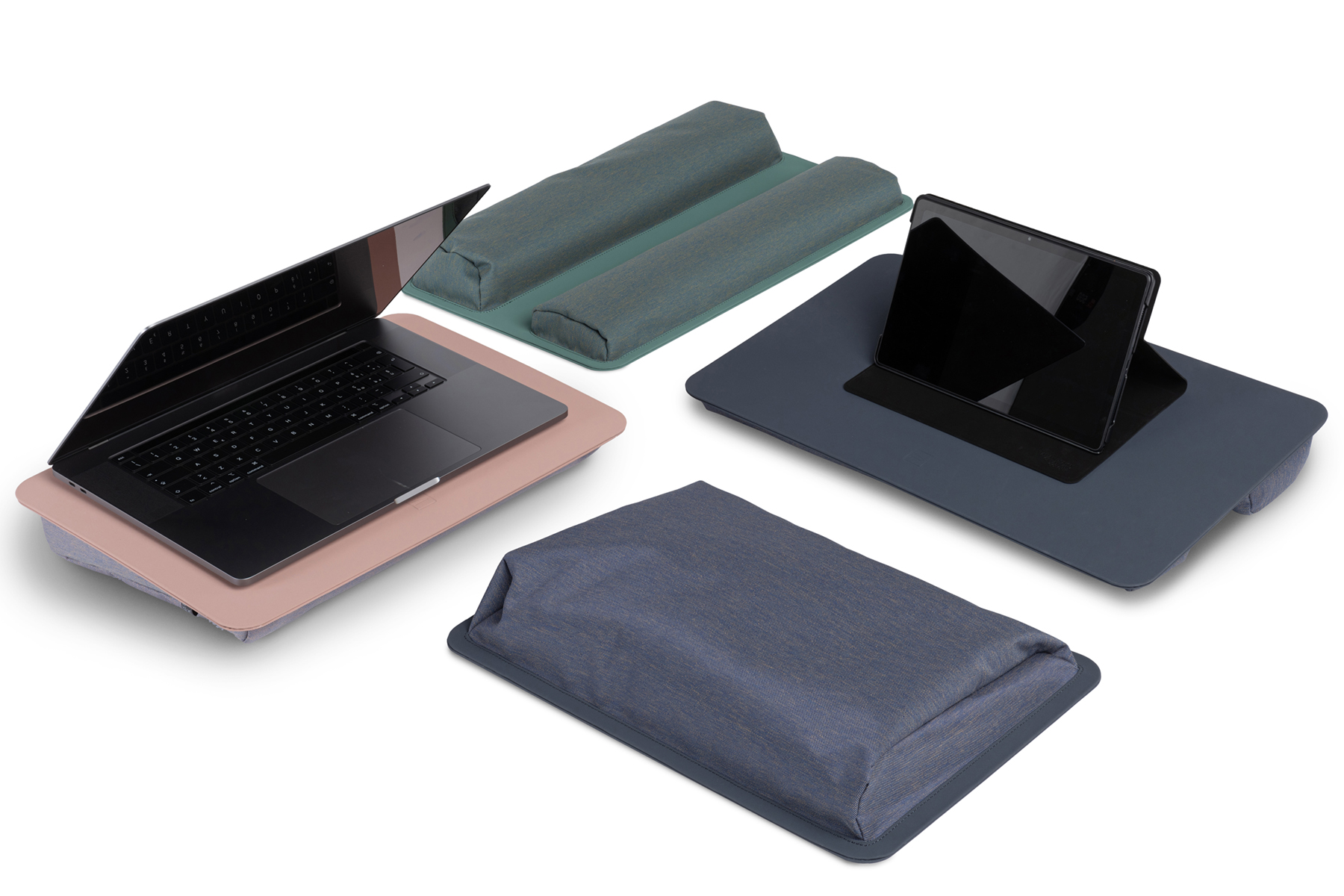 Comfort continues with accessories designed to offer maximum flexibility at work. Among these we find stands, folding supports for tablets and laptops which ensure that users maintain the correct posture. Sospendo, on the other hand, is the "hands-free" accessory for smartphones and tablets, perfect for working in any type of environment and situation with absolute freedom.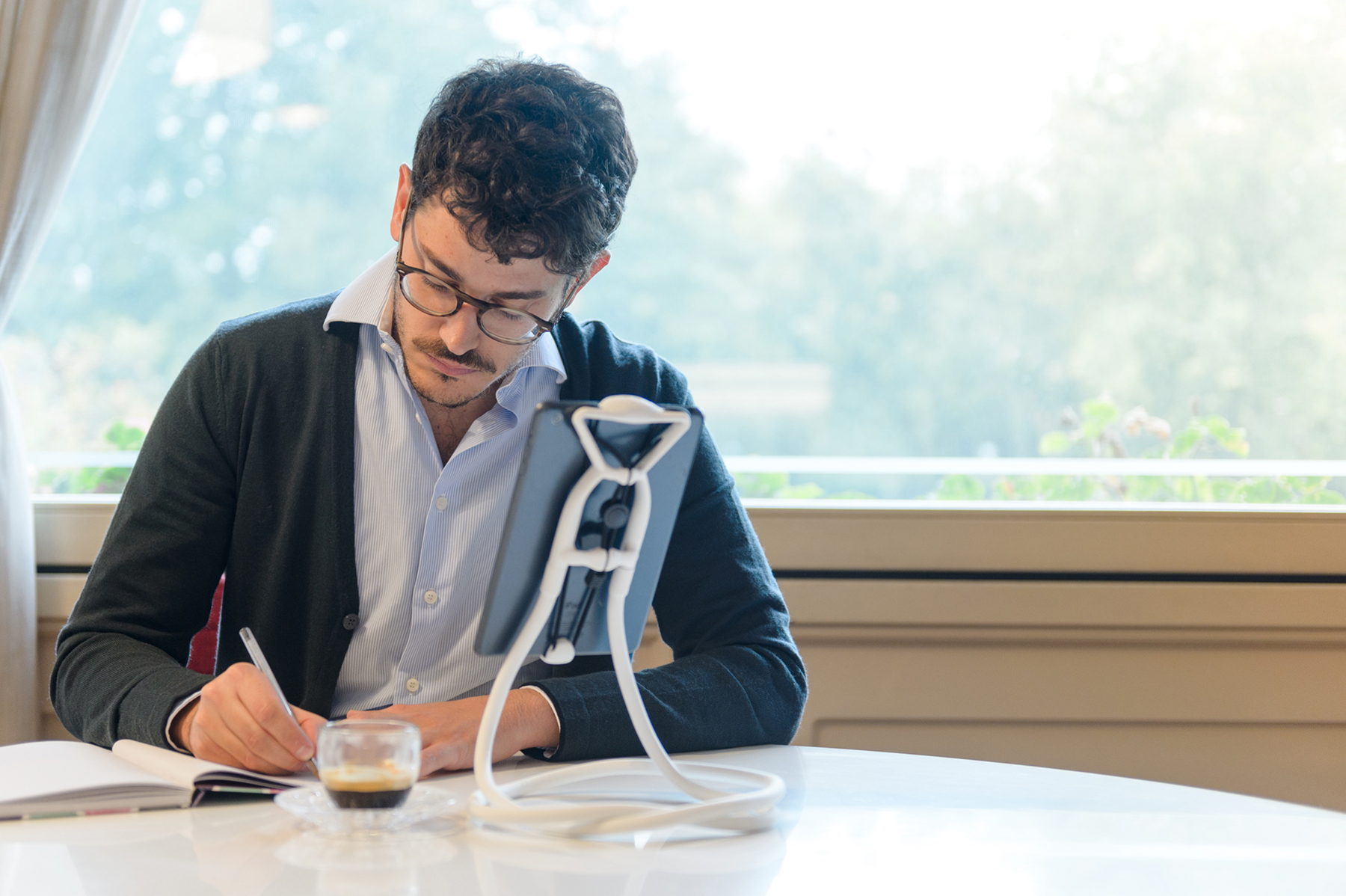 To satisfy even the most high-tech connections, we offer 3 different Hubs with a hyper-functional design that ensures a well-accessorized connection and 2 Multi USB 3-in-1 cables allow you to recharge and synchronize devices with different connectors. Finally, our colorful mouse, the result of Tucano's collaboration with Alessandro Mendini, lets you approach your everyday tasks with a designer touch.