For the second year in a row, Tucano and Accademia Teatro alla Scala are together again to share goals, values and a mutual desire for collaboration. Despite the recent challenges and difficulties, this period has generated value, making it possible to implement a new technical sponsorship project between these two Milan-based organizations in 2021.
This partnership brings together the Accademia Teatro alla Scala, a prestigious training center that guides talented performing arts professionals from around the world through meaningful learning experiences, and Tucano — a leading Italian brand in the production of bags, backpacks and accessories — a company always ready to support youth and those organizations that enhance their potential. In the center of Milan, the city where both projects were conceived.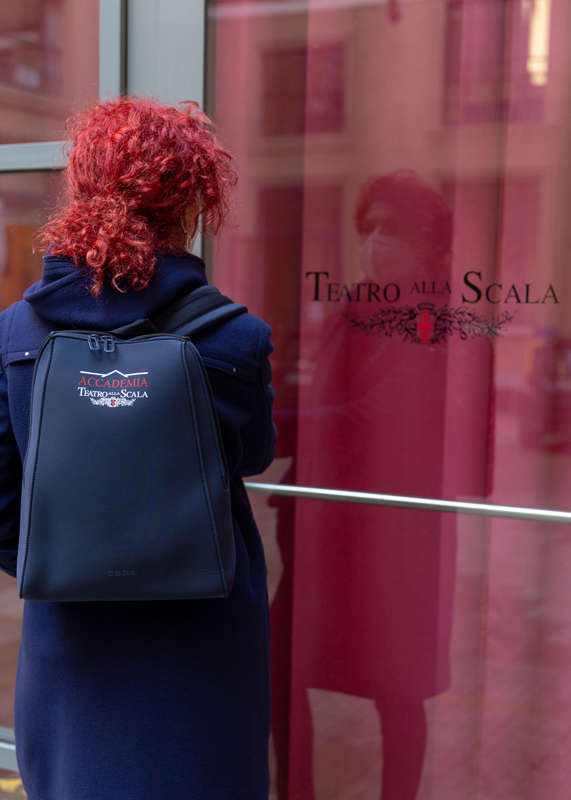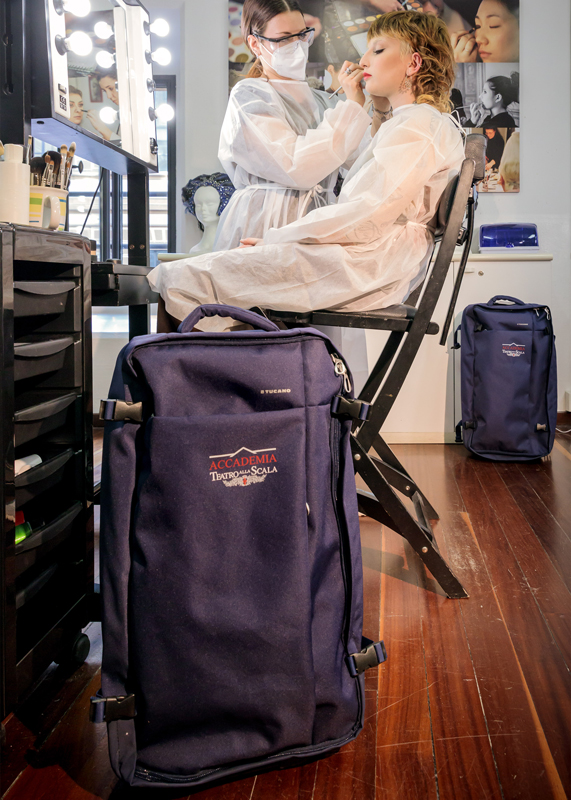 This collaboration, in addition to confirming Tucano's support of culture and the arts, expresses the link with the iconic beauty of an extraordinary, world-famous location: the Teatro alla Scala, together with its prestigious Academy, a top-notch training center and proving ground for talented individuals.
Renowned as an institution dedicated to the education of performing arts professionals — including in the technical and managerial fields — the Accademia Teatro alla Scala, which hosts more than 1,600 students annually, offers comprehensive professional training in four different Departments: music, dance, stagecraft, and management.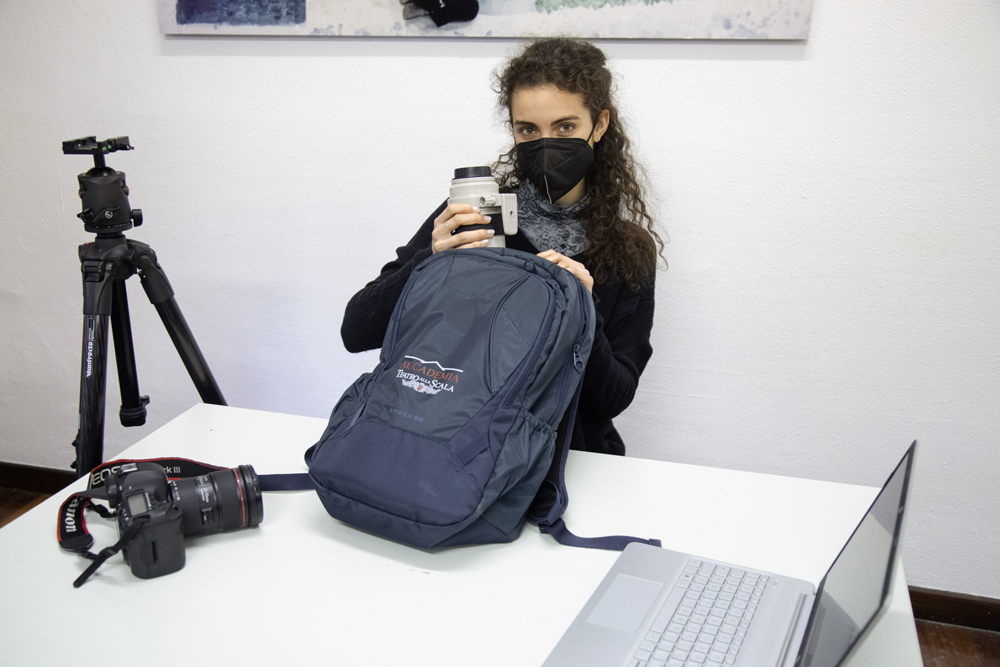 Tucano customized three products from the catalog with the Accademia's logo, the ODDS backpack, in raw-edged neoprene, the Doppio backpack and the Tugò trolley, for the employees and some students of the Academy.
But Milan is only the starting point for a narrative that is ready to cross borders through a continuous exploration of excellence and an extraordinary cooperation between these two organizations.