Designed for marine environments but also perfect for water trekking, Lontra is an eco-friendly floating backpack that acts as a signal buoy, a lifebuoy and watertight container. It's completely unique, thanks to the double envelope – the external part of which protects the waterproof dry bag from tears or bumps, Lontra is convenient in boats, essential for water excursions, and protective at sea.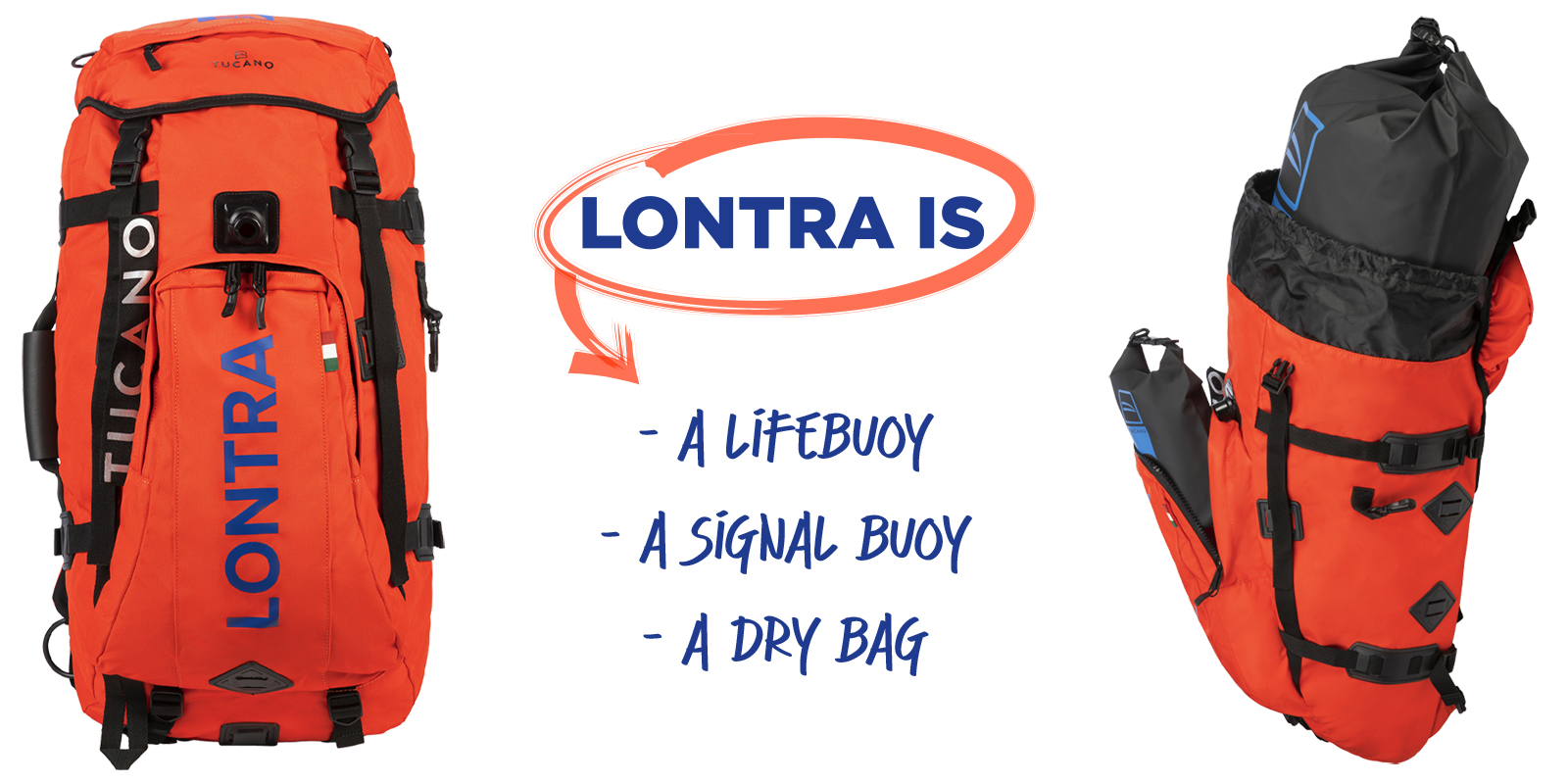 The outer bag, in safety orange – a color that is clearly visible in all emergency situations – is made of fabric produced from recycled plastic bottles which, thanks to a special process, can be shredded, melted and transformed into fiber.  The large model saves 33 plastic bottles from the landfill and the small model 21. Thanks to its eco-friendly outer shell, Lontra is a useful accessory for anyone who enjoys experiencing nature intensely but also with love and respect.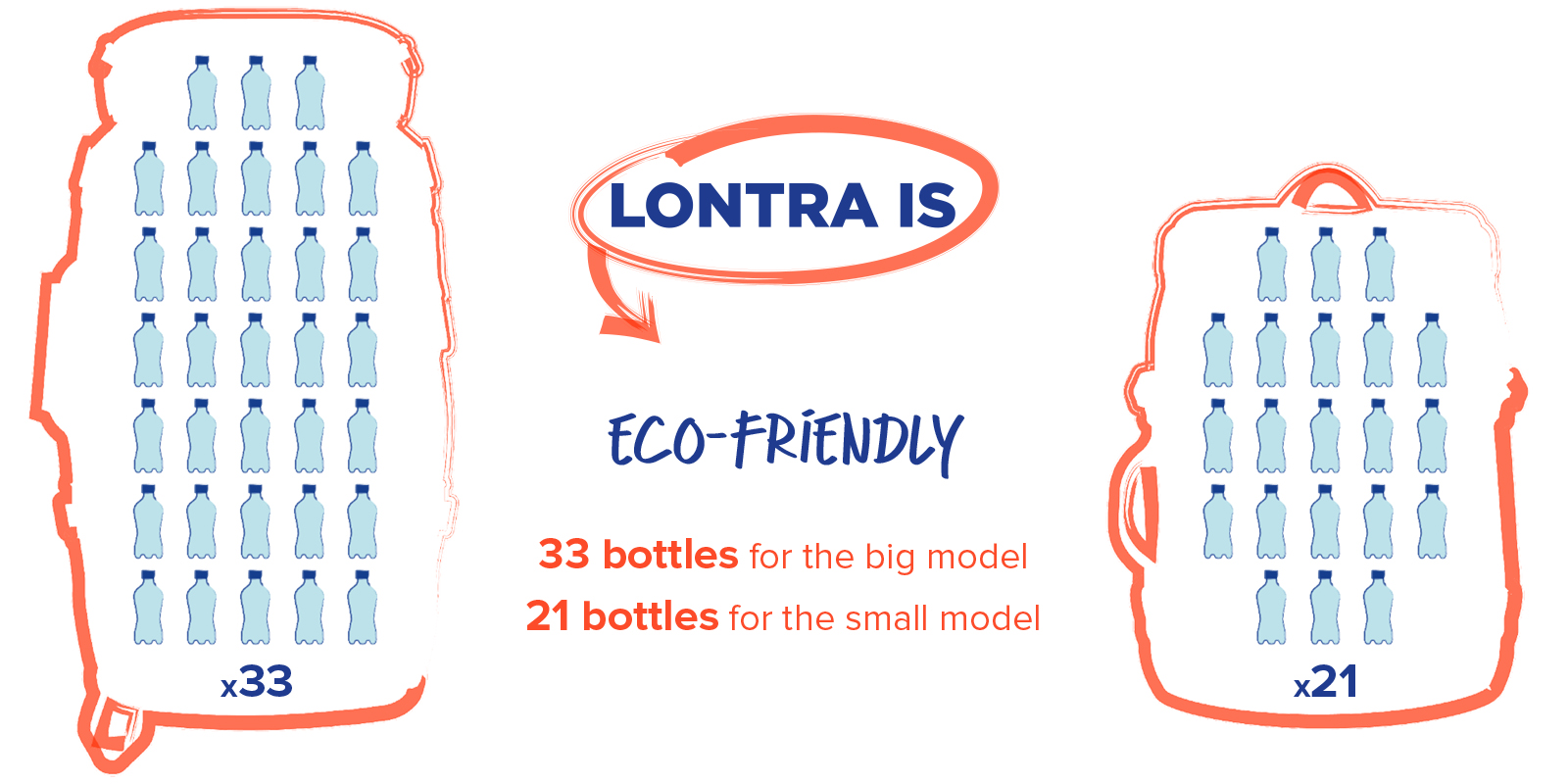 The two internal dry bags, one large and one small, are perfect for making sure your high-tech accessories, books, food, or clothing don't get wet. The external backpack, on the other hand, allows you to attach or insert equipment and objects that can come in contact with water. There are a few strategically positioned openings on the orange outer bag that guarantee excellent drainage for any excess water introduced why enjoying different activities. The Lontra backpack – designed to float and serve as a signal buoy, thanks to the supplied flag – is the ideal product for anyone who wants to relax and experience the sea while minimizing risks.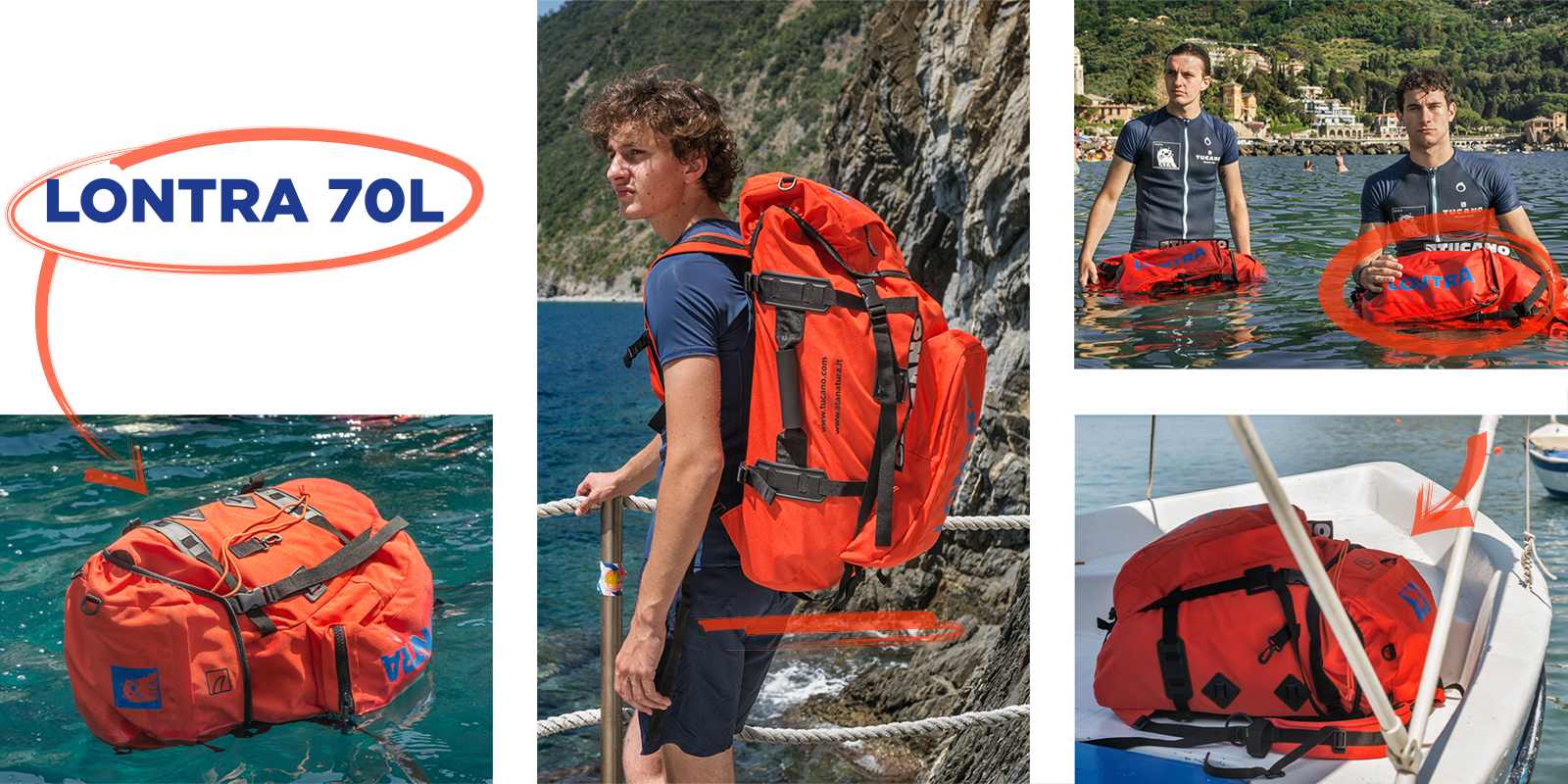 This backpack's original, innovative design and technical characteristics have resulted in interesting collaborations with nautical associations, marine reserves and other water sports related groups and businesses.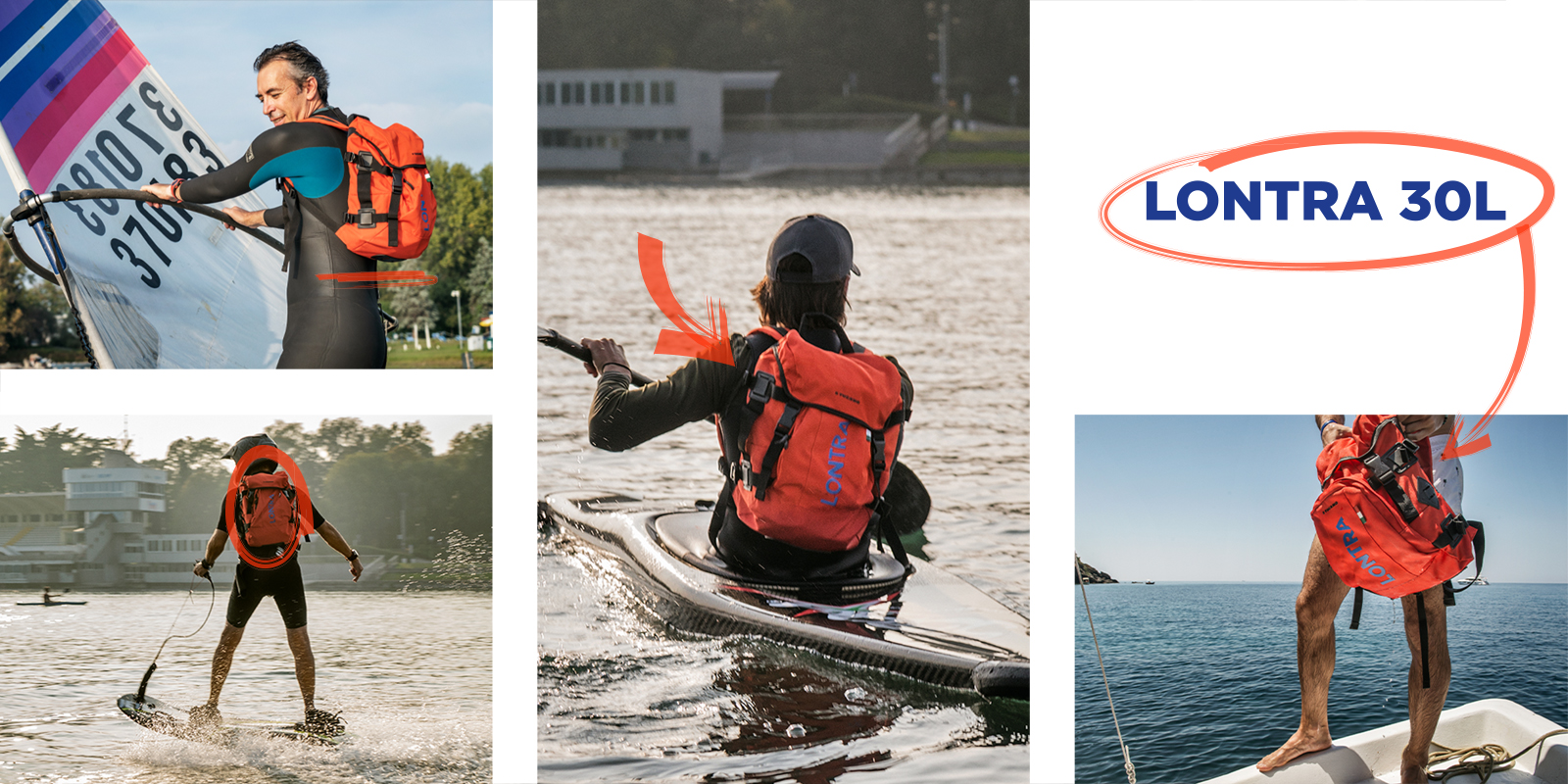 So, how did Lontra get started?
The Lontra project was the result of a meeting between Franco Luini, CEO of Tucano, and active environmentalist Angelo Falletta, president of the Aquatic Trekking Association (ATA). Angelo had created a similar backpack several years earlier, but left the project unfinished because it was too innovative for its time. About a year ago, Tucano reworked it into the unique, high-tech product being presented today.