Tucano is participating in the 2023 edition of VOCI – Visioni Orizzonti Culture Idee (Visions Horizons Culture Ideas) being held on April 21 and 22 in Borgo Egnazia and organized by the Young Entrepreneurs of Puglia. The event, characterized by four arenas in which important names in Italian journalism and Young Entrepreneurs come together, is dedicated to the current economic, political and social crisis and to the possible ideas and solutions that will arise from the debate. The southern Italian entrepreneurs and the directors of the most important newspapers will discuss the future of Italy and Europe and the repercussions caused by the drastic changes that have occurred in recent years. The economy, technology, politics and the role Italy plays in the economic world will be discussed.
The event will be introduced by Alessio Nisi, President of Puglia's Young Entrepreneurs' Confindustria (an Italian trade organization) and Mario Aprile, Vice President of the Young Entrepreneurs' Confindustria. Gianluca Di Feo, Deputy Director of the Republic, Marta Dassù, Director of Aspenia, and many others will follow. Many important members of the media will be attending VOCI both as observers and as participants.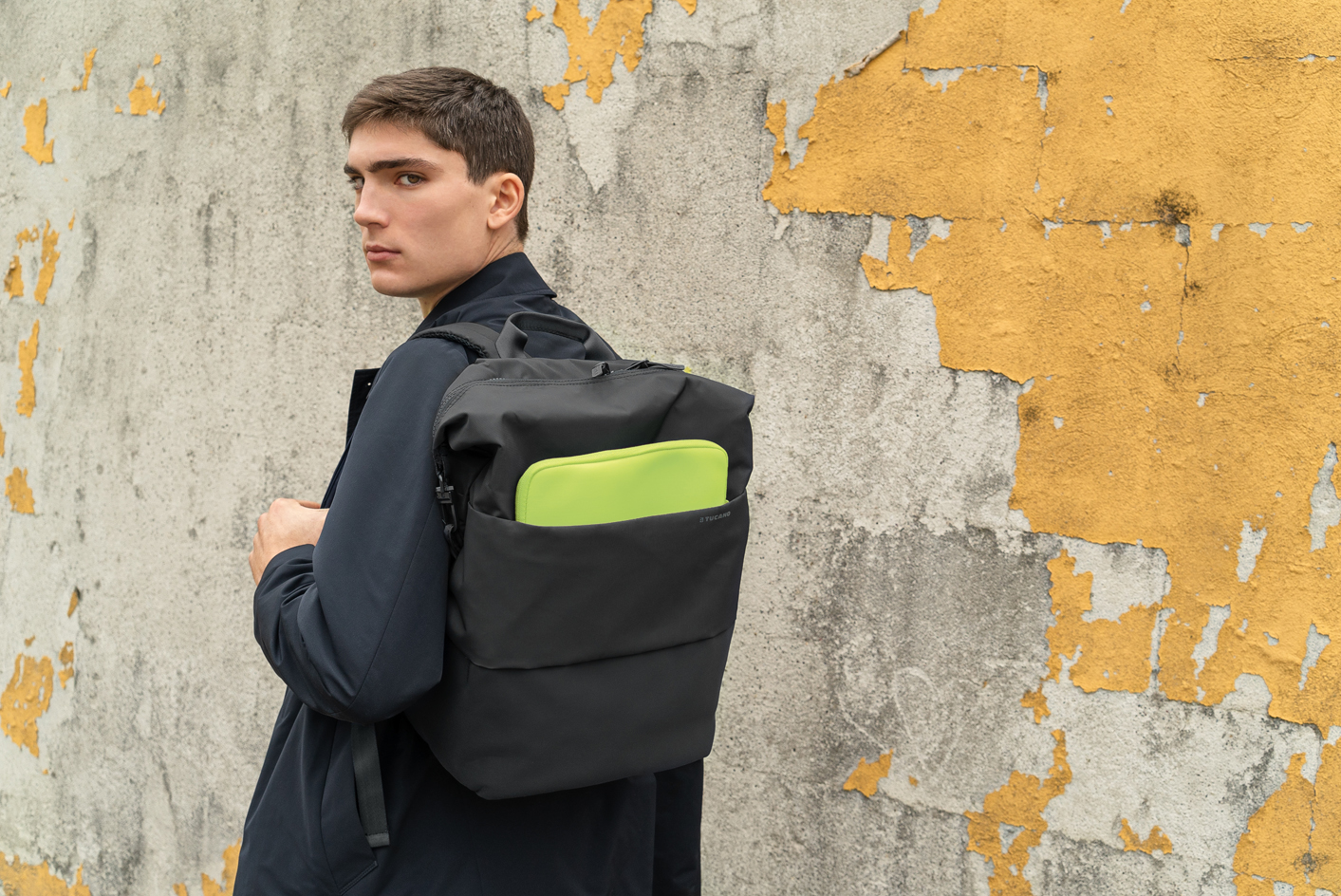 Tucano, as a technical sponsor, offered the Modo 13" backpack to the 30 guest speakers at the event. The simple and refined design and the special materials used for its construction make the Modo backpack a very versatile product and suitable for a contemporary audience. An avid participant in economic and cultural events, Tucano is once again supporting the Young Entrepreneurs this year, confirming its interest in issues that are crucial for the entrepreneurial world, of which it has been a part for almost 40 years.