The pleasure of traveling light with not much luggage is often in conflict with our desire to go shopping, especially when our travels take us to fascinating new countries where we have the time to indulge in shopping for fun. So what could be better than Compatto fold-away bags, which can offer us all the space we need?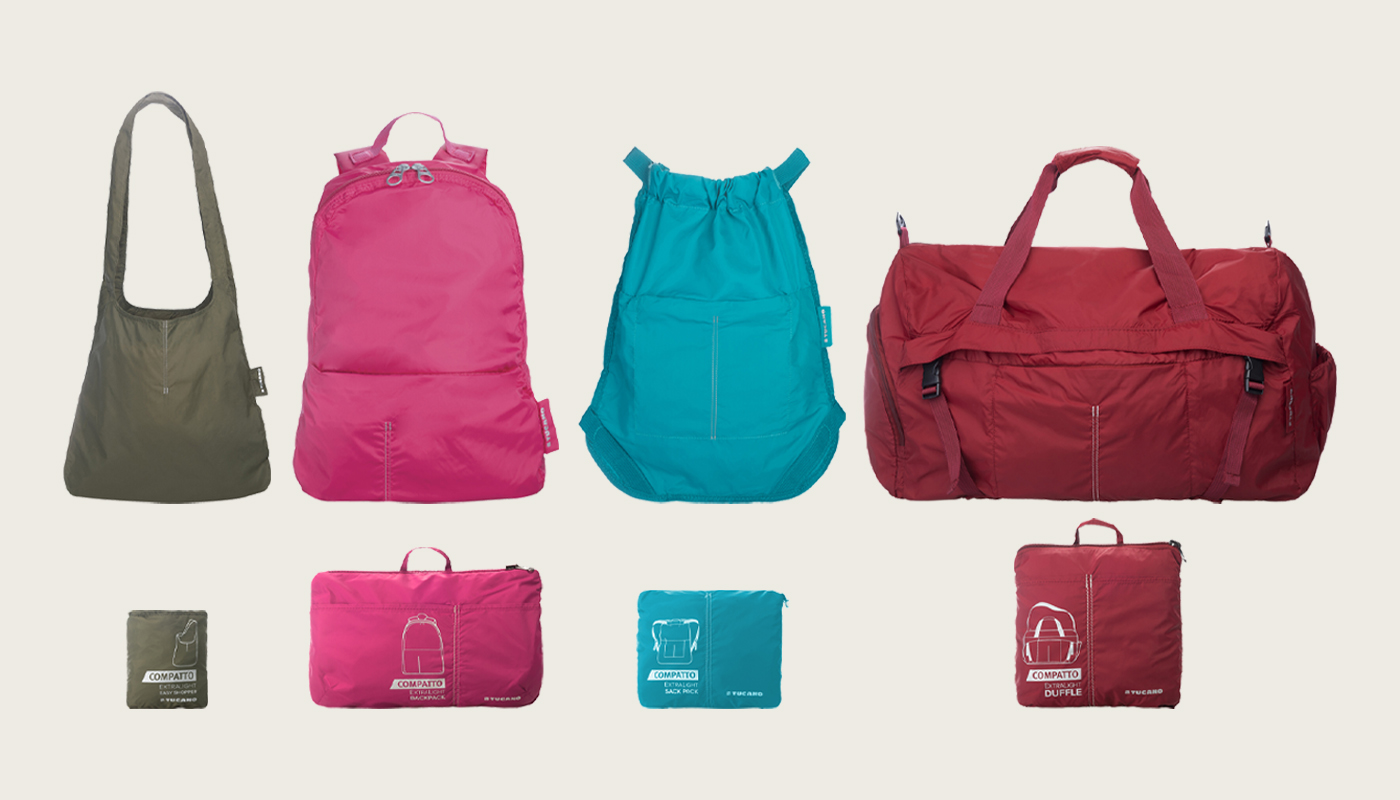 Compatto bags and backpacks, which can fold up, transforming into small packets, are so functional that they're almost invisible, both in your handbag, carryon, or suitcase. But you'll discover just how handy they really are when you see how they help to overcome space problems. Once Compatto products are opened up they transform into surprisingly roomy bags, useful for holding even our most unpredictable purchases. Made of lightweight, durable nylon, the Compatto collection bags and backpacks are ideal not only on the go but also when traveling around the city. There are seven different Compatto collection styles, the backpack, the drawstring backpack, the shopper, the easy shopper, the duffle, the sling shoulder bag and the waist pack.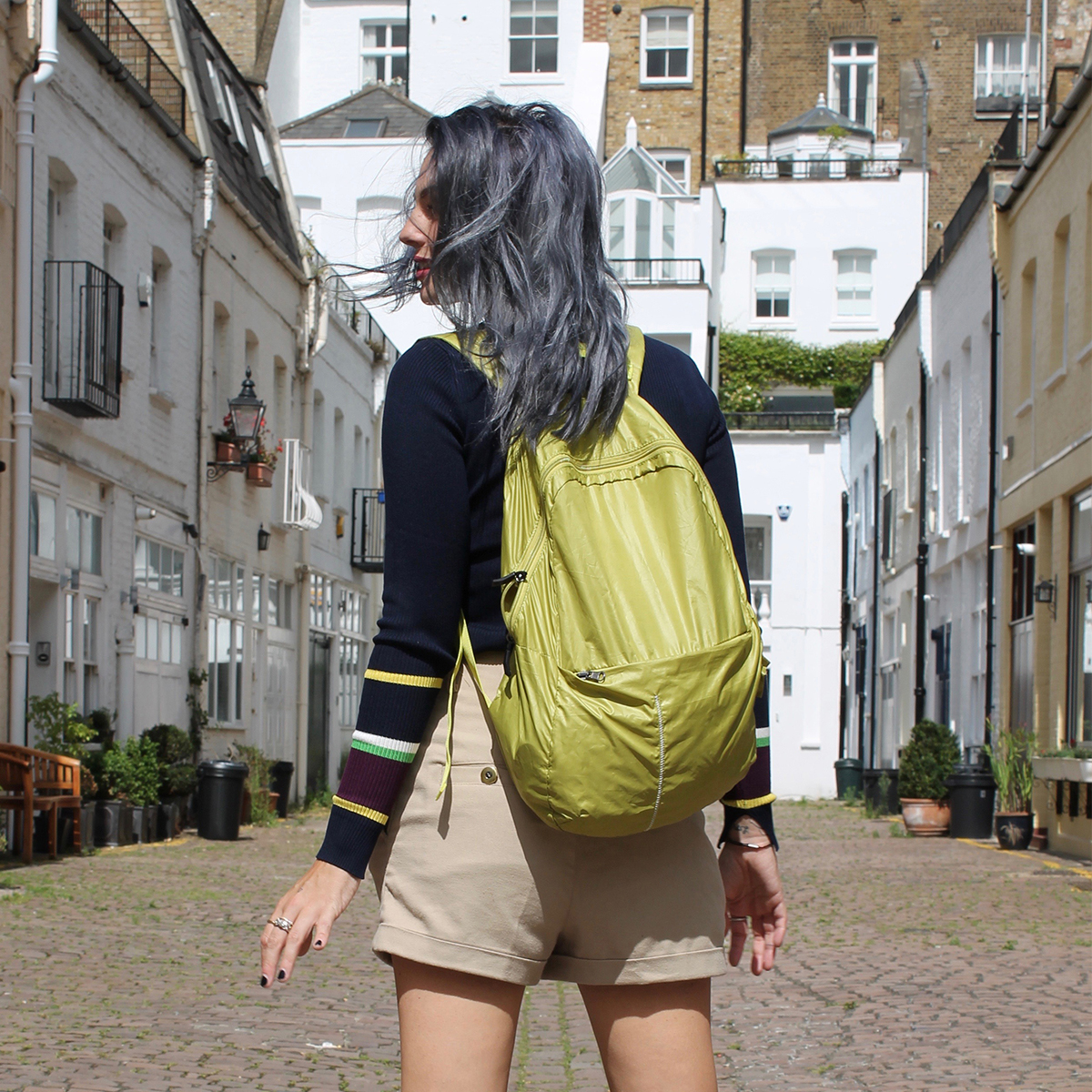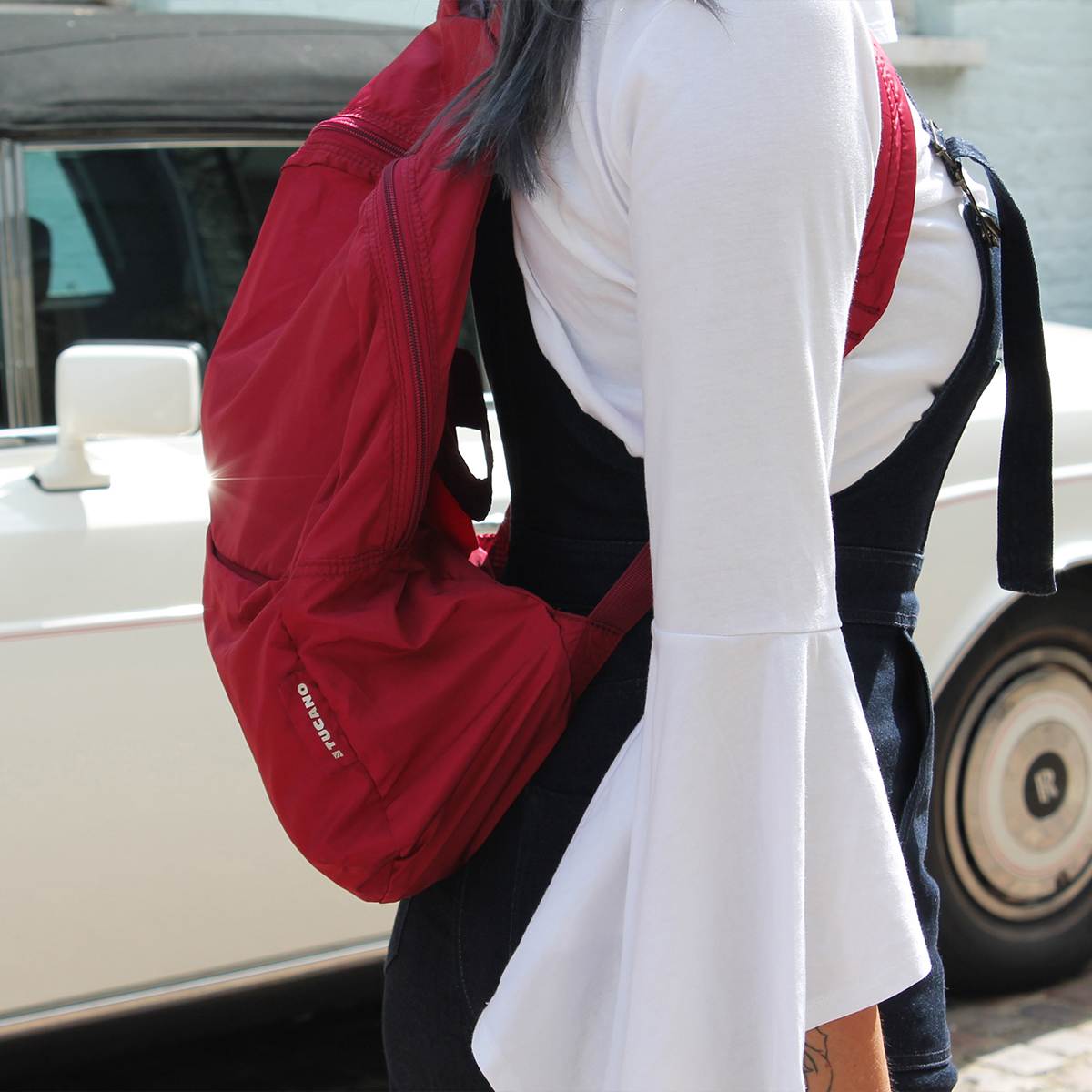 The refined colors and the carefully considered details, such as the tone on tone patterned nylon, straps and cords or the trolley strap, included on some styles, have transformed Compatto into a successful collection that has also followed an interesting development path in terms of design and eco-friendly sustainability.
First off there's our collaboration with Atelier Mendini, which resulted in two collections: Compatto pop and Compatto Tucano Shake, both made in nylon but with different colors and graphic concepts. The first plays with graphic designs in contrasting colors on a monochrome foundation. The second, takes the Tucano logo and breaks it down into two different patterns, rich in color, rhythm and intensity.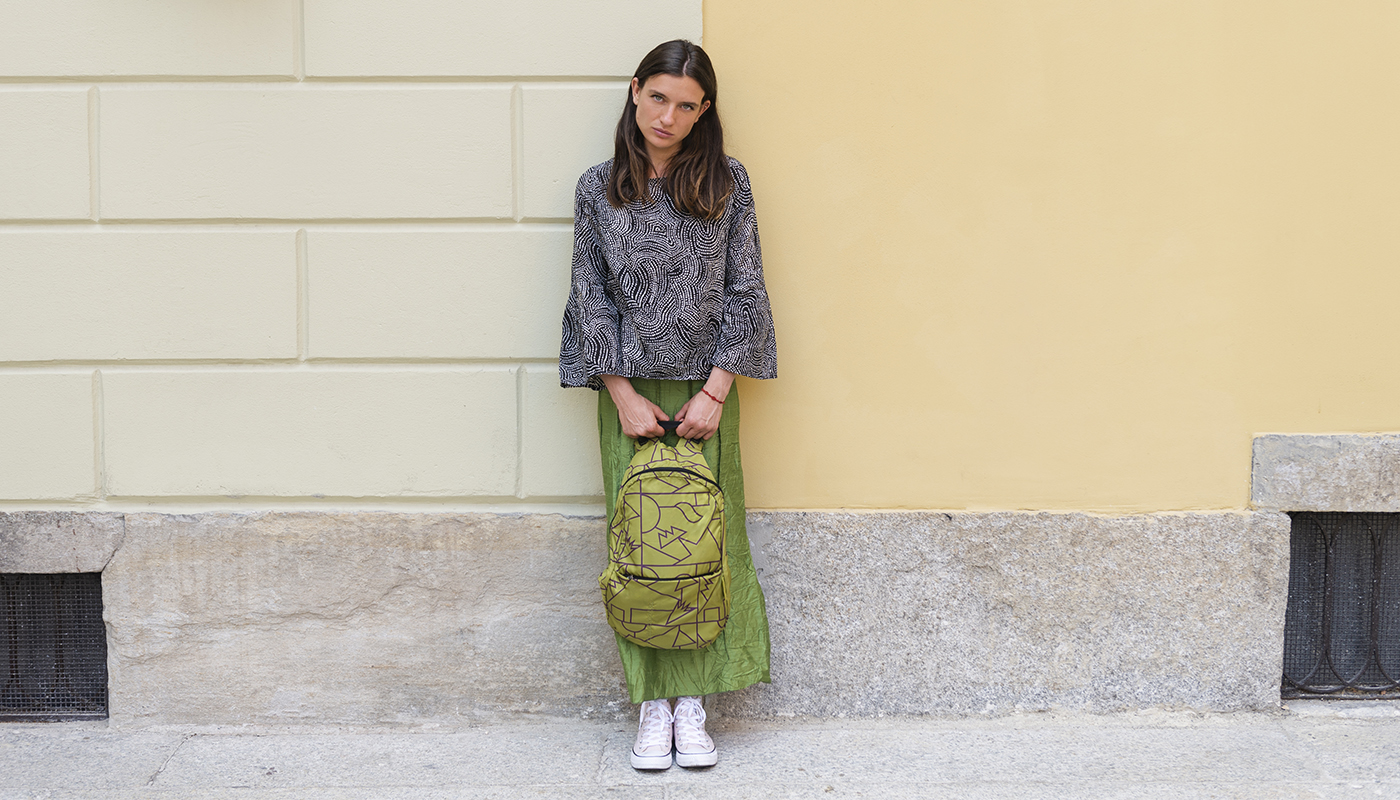 For the Ecocompact backpack, the choice of eco-friendly, sustainable materials has resulted in a product made of 100% recycled plastic materials. Thanks to using unique and completely recycled fabrics, Tucano now offers an environmentally-friendly version of its iconic backpack from the Compatto collection. To support the environment, this travel and leisure backpack is manufactured from a high-tech fabric made from recycled PET plastic bottles. Lightweight and foldable, it quickly transforms into a flat pocket. The Ecocompact backpack is available in olive green, black, red and navy blue.