The 18th International Architecture Exhibition, held in Venice from Saturday May 20 to Sunday November 26, 2023, will once again make space for creativity at its historic locations: the Arsenale, the Giardini, Forte Marghera and other places around the city. This edition of the Architecture Biennale, titled The Laboratory of the Future, is curated by Lesley Lokko, an Anglo-Ghanaian writer and architect according to whom "waiting for a disaster to happen to change the way we build or think is a risk that we can no longer afford." Italy's project, entitled SPAZIALE Everyone belongs to everyone else is on display at the Arsenale.
The gaze of the event's participants is projected towards the future, with particular attention given to Africa. A continent in rapid expansion but whose development is often unable to support adequate urban planning and implement new environmental rules, Africa nonetheless has infinite potential, as recounted by Lesley Lokko, who is convinced that it can become "The laboratory of the future". Many African projects presented at the 18th International Architecture Exhibition tell the story of a continually evolving workshop of the future.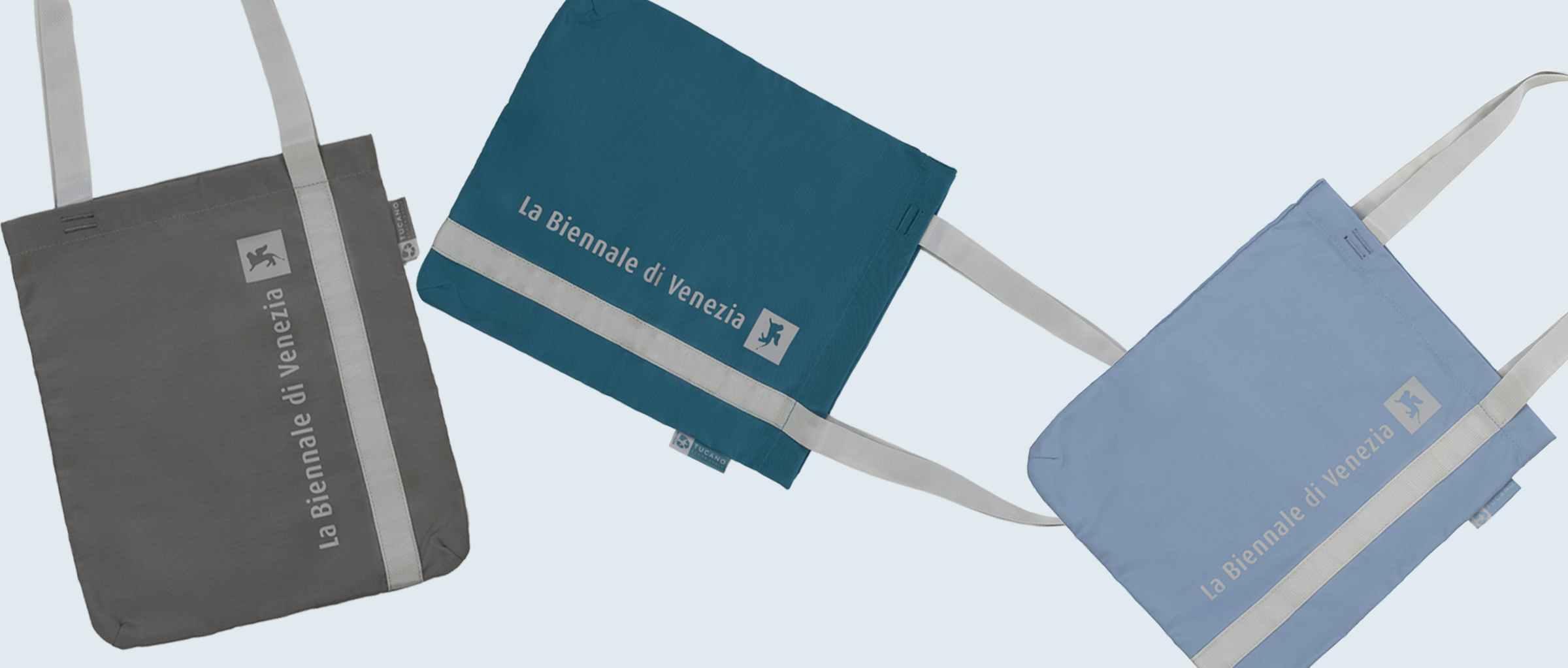 Tucano is participating again this year with three shoppers made of material produced from recycled plastic, confirming its 'historic' collaboration with the Venice Biennale. Available in grey, light blue, and teal, the Tucano tote bag will also be offered in the Biennale bookshops, the exhibition spaces, and at the Ca'Giustinian headquarters.
The collaboration between Tucano and La Biennale di Venezia, now in its nineteenth year, is characterized by the common theme of eco-sustainability, a leitmotiv for both partners. Furthermore, Tucano's presence in Venice offers the company an extraordinary opportunity to promote sustainability in a cultural and artistic environment characterized by a constant evolution towards nurturing and protecting our planet.